Web Design Services
A website should not just catch your eye. It's purpose is to attract and engage the user, as well as communicate with them your brand message and raise user awareness about your product or service.
Responsive Web Design Services In Denver
Web Design That Gets You Noticed
---
Every project presents its own goals, audience, and opportunities. Our approach to great projects begins with a time-tested process that discovers and addresses the unexpected.
With so much competition out there, having a website that stands out for all the right reasons is vital. We understand that a strong online presence needs to engage and excite your audience from the very first moment they encounter it; which is why our expert team will always provide a customized solution that takes into account your individual goals and client base. If you're looking for innovative, intriguing web design that incorporates proven techniques for increasing traffic and conversion rates, it's time to talk to us.
one-stop Solution

we listen

every aspect
One-Stop Solution for Web Design

We have the expertise and experience to successfully design every aspect of your branding. From a fresh, inviting website through to a new logo, premium graphic design and a site that's specifically created to meet the needs of the small screen, we ensure that every aspect of your online presence is as good as it can be. To find out more about our suite of services or to discuss your requirements with a friendly member of our team, call us at (720) 432-1736.
Complex intranets for Corporations
Email Marketing Strategies
Testimonials
Carol norte

Barrett miller

craig fedderson
Larry Leonard

Latasha Baldwin

BJ Penrod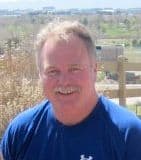 BJ PenrodOwner - BJ's Auto Theft & Collision Repair
I highly recommend Brad Killgore. I have had the privilege of working with Brad on many Web Design, Social Media, Video and SEO projects. Brad has done an excellent job every time. Brad is highly organized, goal oriented, independent and hard working professional. He is always ready to put all his energy and creativity in to the get the job done. Brad is probably one of the best online marketers I have ever met.
You Need More Information- Let's Get in Touch.
Choice 1: Complete this quick form and we'll be in touch soon.
Choice 2: Click this button to book an appointment directly with a specialist.
Turn More Visitors Into Customers Today!
We will help you with Google, Bing, Yahoo, Facebook, Twitter, Linked-In and More...