Hosting
From the business owner to the individual who desires full functionality on a small budget, Online Marketing Media Hosting provides your complete web hosting solution.
---
---
We offer Professional Hosting at a competitive price. We have listed the main features below:
Video marketing

Email Marketing


Video Email

Blogging

Hosting

Mobile Web Sites


Custom Graphics

And So Much More

Testimonials
Carol norte

Barrett miller

craig fedderson
Larry Leonard

Latasha Baldwin

BJ Penrod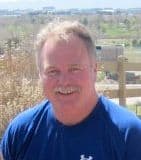 BJ PenrodOwner - BJ's Auto Theft & Collision Repair
I highly recommend Brad Killgore. I have had the privilege of working with Brad on many Web Design, Social Media, Video and SEO projects. Brad has done an excellent job every time. Brad is highly organized, goal oriented, independent and hard working professional. He is always ready to put all his energy and creativity in to the get the job done. Brad is probably one of the best online marketers I have ever met.
You Need More Information- Let's Get in Touch.
Choice 1: Complete this quick form and we'll be in touch soon.
Choice 2: Click this button to book an appointment directly with a specialist.
Turn More Visitors Into Customers Today!
We will help you with Google, Bing, Yahoo, Facebook, Twitter, Linked-In and More...