Online Marketing Services
A website without online marketing services will never drive online revenue. Your audience needs to know your site exists to buy products or services. Our SEO, PPC, Social Media and E-Mail Marketing strategies will drive success.
Targeted Traffic + Conversion Strategy = Increased Revenue
Sounds easy... Right? Building online traffic can be done several ways. Take a look:
It seems as though everyone is offering SEO... Ours is different. Our SEO dashboard lets you see progress and where your investment is being spent. Ask your current provider to show you that and then give us a call to check out our demo. Organic SEO begins with strong on-page and off-page fundamentals, along with appropriate link building.
​
Many people are hesitant to put dollars toward PPC. We hear that they are concerned that they will not get to the right audience and have little control over the process. We are transparent with our program. Put your fears in the backseat and your website in the driver seat. We'll boost your rankings and improve your performance as we put the petal to the metal.
Social media is a free medium. Many clients ignore this important aspect of online marketing suggesting that perhaps nobody is interested in what they have to offer. Let us research the audience to determine the best channels to let you shine with smart posts, appropriate links to your website and promoted materials. Don't forget to ask about reputation management too!
This is the golden chalice of online marketing. It covers the full spectrum from Behavioral Targeting, Landing Page Creation, Usability and Interface Studies, Credibility Reporting, A/B Testing and Click Tracking. The outcome? Built in ROI tracking so you can see your online growth.
This truly is the most awesome service to improve your online business that we provide.
​
Have a list of people who aren't responding to your emails? We will help you to develop remarkable content that your customers will want to open. The goal of Email Marketing is 2 fold: first, to develop trust with your customers; second, to secure repeat business. Our job is to segregate your lists and get more engagement with your website.
Reporting
The most important part of any Online Marketing program is the reporting. We need to see user behavior, traffic stats, keyword traction and other SEO activity reports. Everything is shown in our Online Marketing Dashboard. You can login to your dashboard at any point to see exactly what is happening with your website. No more being in the dark when it comes to SEO, PPC and more!
Testimonials
Carol norte

Barrett miller

craig fedderson
Larry Leonard

Latasha Baldwin

BJ Penrod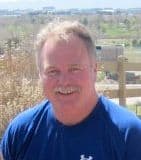 BJ PenrodOwner - BJ's Auto Theft & Collision Repair
I highly recommend Brad Killgore. I have had the privilege of working with Brad on many Web Design, Social Media, Video and SEO projects. Brad has done an excellent job every time. Brad is highly organized, goal oriented, independent and hard working professional. He is always ready to put all his energy and creativity in to the get the job done. Brad is probably one of the best online marketers I have ever met.
You Need More Information- Let's Get in Touch.
Choice 1: Complete this quick form and we'll be in touch soon.
Choice 2: Click this button to book an appointment directly with a specialist.
Turn More Visitors Into Customers Today!
We will help you with Google, Bing, Yahoo, Facebook, Twitter, Linked-In and More...