Your Denver Mobile Ads Now Have Automatic Call Extensions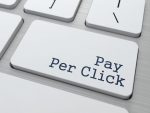 Starting now, the Denver mobile ads that you are running will automatically generate and display call extensions. What this means is that you do not have to manually put your phone number in your ads, just go to your landing page and highlight it, from there Google will do the rest of the job for you.
With this change, Google is predicting 19% more calls for businesses from mobile search engines, compared to just using mobile landing pages. After-all, who would not love the easy of contacting a business directly from your search.
Not all business owners are very excited about this new update though. This is because some prefer to have the contact reach them through email or they may not like to have to pay for the clicks from search engines.
What if you do not want call extensions on your ads?
If this is the case for you, there is something that can be done so that your Denver mobile ads do not automatically generate your businesses phone number. You can simply opt out by following the steps below:
1. Go to the tab Ad extensions and select "View automated extensions report."
2. Then click on the option automated extension (Advanced) and click on Edit.
3. Check the "Do not use specific automated extensions for this account" option available at the bottom.
Carol norte

Barrett miller

craig fedderson
Larry Leonard

Latasha Baldwin

BJ Penrod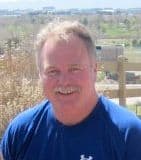 BJ PenrodOwner - BJ's Auto Theft & Collision Repair
I highly recommend Brad Killgore. I have had the privilege of working with Brad on many Web Design, Social Media, Video and SEO projects. Brad has done an excellent job every time. Brad is highly organized, goal oriented, independent and hard working professional. He is always ready to put all his energy and creativity in to the get the job done. Brad is probably one of the best online marketers I have ever met.