Positive Client Reviews for your Business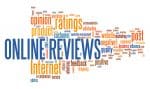 Do you need Positive Client Reviews for your business?  Our team at Positive Client Reviews can help manage and improve your businesses reputation through online reviews. When looking to increase the number of positive online reviews left for your business, our review-generation program, Positive Client Reviews, enables you to connect with your customers through email or SMS to allow them to provide you feedback – positive or negative – about their experience. The good reviews are published. The bad gives you an opportunity for growth.
Benefits
Below are just a few of the benefits your business will see when you increase the number of positive online reviews your business has.
 Convert your customers into your own personal marketing machine. New reviews will dramatically increase your businesses ratings, drive higher customer acquisition, and boost revenue.
Positive Client Reviews can help improve your business reputation and customer experience.
Rank higher on Google- With Positive Client Reviews you get a custom SEO-optimized review microsite that displays all your reviews in one place, along with your up to date business information.
The constant stream of fresh, organic content boosts your search ranking even further too, so customers easily find your microsite when searching for reviews of your business or industry.
When people do a local search their company choice is driven by online reviews, and therefore so is your revenue. On average, just having customer ratings is proven to increase sales by 18%, and 90% of people claim that positive reviews influence their purchasing decisions.
Features
If the benefits are not enough for you, check out the features of our program Positive Client Reviews:
Request reviews via email or SMS and contact recent customers one at a time or in bulk.
Collect and display all reviews via an iframe widget or customizable, mobile-friendly landing page
Request reviews on major sites like Google and Yelp
New reviews get put on your landing pages and display widgets automatically
Get email notifications instantly the moment a customer submits a review on your landing page or widget
Respond to new reviews directly from the dashboard – positive or negative
Identify common and trending keywords that are in your customer reviews