Search Engine Optimization
Let's remove the cloak of secrecy that surrounds most SEO companies. Our SEO dashboard will blow your mind with how much information is displayed, in a fully transparent environment... just for you!
Search Engine Optimization + Good Strategy = Increased ROI
We know SEO and will build a solid strategy for your company to maximize your investment.
Search Engine Optimization Strategy
Not every SEO tactic should be used with every company. When we look at to create a strategy for an organization, we review all the tactics available, what your budget is and explain where we expect to get the maximum return for your dollars. Then, as the site continues to improve and drive revenue, we implement secondary level tactics to continue to secure more online market share.
Organic Keyword Search
This is a huge area for your overall SEO implementation. Together we will collaborate to zero in on the appropriate keywords for your site and industry. Our next step is to make sure that the content on the site reflects the keywords. We do this with discretion: search engines don't like keyword stuffing. With time, your site will continue to rise organically in the rankings as more people are searching for relevant content.
On-Page SEO
Each page of your website needs to be "search engine ready." Our job is to make your content easily accessible to search engines and for them to understand that this is a trusted page. We do things like create SEO friendly page titles, canonical URL's, meta descriptions, alt-text insertion and more. It's technical, but you don't need to worry about it. All you need to do is watch your site rise in the rankings.
Reporting Dashboard
The cornerstone to what makes Online Marketing Media's SEO services exceptional. Our dashboard allows our clients to login at any point to see our progress, review the data including where visitors are coming from, what Social Media channels are working best and more. No more waiting for your SEO company to send you tons of spreadsheets that make no sense. Take a look at our solution and you'll know you're working with the right company.
Link Building
It's not the number of links to your site, but the quality of those links. So many companies just throw links to a company hoping that volume will make up for quality. We work hard to research the appropriate links, establish local citations and really start to drive traffic to your site. The right links will add weight and rank to your page keywords that are listed within search engines.

Off-page SEO
Although link building is an important part of off-page SEO, the services in this area are very important. These would include blog post syndication, social sharing, press releases, magazine and newspaper placements, directory submissions and business listing services. Every aspect builds your website authority, allowing search engines to trust your site easily and bring your rankings up!
Testimonials
Carol norte

Barrett miller

craig fedderson
Larry Leonard

Latasha Baldwin

BJ Penrod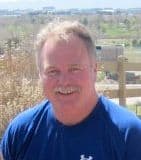 BJ PenrodOwner - BJ's Auto Theft & Collision Repair
I highly recommend Brad Killgore. I have had the privilege of working with Brad on many Web Design, Social Media, Video and SEO projects. Brad has done an excellent job every time. Brad is highly organized, goal oriented, independent and hard working professional. He is always ready to put all his energy and creativity in to the get the job done. Brad is probably one of the best online marketers I have ever met.
You Need More Information- Let's Get in Touch.
Choice 1: Complete this quick form and we'll be in touch soon.
Choice 2: Click this button to book an appointment directly with a specialist.
Turn More Visitors Into Customers Today!
We will help you with Google, Bing, Yahoo, Facebook, Twitter, Linked-In and More...