Testimonials
We are proud of what we do. In fact, we see a client relationship VERY differently to most agencies. Our client relationships do not start at 9am and end at 6pm – they stay with us.
​
We are grateful for our clients
Carol norte

Barrett miller

craig fedderson
Larry Leonard

Latasha Baldwin

BJ Penrod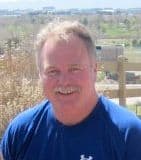 BJ PenrodOwner - BJ's Auto Theft & Collision Repair
I highly recommend Brad Killgore. I have had the privilege of working with Brad on many Web Design, Social Media, Video and SEO projects. Brad has done an excellent job every time. Brad is highly organized, goal oriented, independent and hard working professional. He is always ready to put all his energy and creativity in to the get the job done. Brad is probably one of the best online marketers I have ever met.
You Need More Information- Let's Get in Touch.
Choice 1: Complete this quick form and we'll be in touch soon.
Choice 2: Click this button to book an appointment directly with a specialist.
Turn More Visitors Into Customers Today!
We will help you with Google, Bing, Yahoo, Facebook, Twitter, Linked-In and More...